Get Scriptural Inspiration Today
Don't Waste Your Day. Get Inspiration to Help Others
We all have the drive to help others and there is a lot of talk but not much action. So put your love and compassion on the poor, homeless, elderly and spiritually lost.
Be Loving & Caring to Your Spouse Everyday
Demonstrate To Others Your Caring Attitude
Tell Friends and Family You Love Them
Give a Struggling Family Your Hand of Graciousness
Give a Young Person True Spiritual Direction
Mend a Broken Relationship Before It's Too Late
Help An Elderly Neighbor That Is Alone
Inspire Others With Your Love & Understanding
Help Those In Need By Volunteering In Shelters
Motivate Others With The Stories Of The Gospels
Show Your Forgiveness To Everyone
Be a Friend To Those Struggling With Their Faith & Belief
Share What You Have With Others
Bring Your Separated Family Together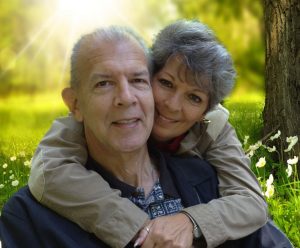 Evangelists John & Jean are a scriptural/spiritual couple determined to spread the Word of the Gospel to everyone.

Thank You For Visiting
Now Help Us Get the Word Out