Do You Have A
Passion For Jesus
& The Holy Bible?
We don't need flashing lights, rock music, spotlights, huge auditoriums or screaming speakers/preachers. Just people who truly want to know more about Jesus Christ and the Holy Bible.
WELCOME
We are currently hosting on-line prayer and Bible conversation group through Zoom. Watch our social media for updates or just go to our website calendar to stay closely informed.
Please fill out so we know who you are and what you are wanting to know and learn. Please check one button. John & Jean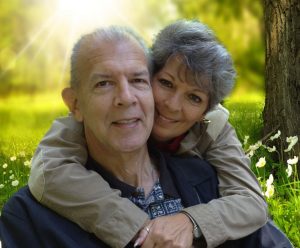 Evangelists John & Jean are a scriptural/spiritual couple determined to spread the Word of the Gospel to everyone.

Copyright 2018-22
H John & Jean Johnsen & Our Divided World.com
Mailing Address: PO BOX 541079 Merritt Island, FL 32954
Thank You For Visiting
Now Help Us Get the Word Out