Sermon Stories & Scripture
Bible Wisdom, Guidance and Stories For Your Life
We have compiled sermons from different speakers and churches that are in specific categories of Youth, Emotional and Bible. More will be added so enjoy these, and if you have suggestions for adding others, please let us know.
When you listen to these inspirational sermons keep in mind that they are rooted in faith and belief from Bible passages, but that they are also rooted in help and guidance.
There are a variety of speakers from different churches and denominations, so you get to pick and choose if you prefer. Or, find a subject that suits your current needs. The titles will usually give you an indication of the subject, but many subjects are vague.
My suggestion is to have fun and listen to inspirational sermons to find a subject and speaker you really like. Beside, you don't have to sit in a church pew or listen to the preacher because you can turn it off. Listen to the ones that you feel will help you with your life and, each title will help you to find the ones you want to play.
If you can't find a specific subject (anger, hate, depression, bullying, stealing, etc.) that you need, let us know, and we will send it to you personally to listen to anytime you are ready.  Also; if you know someone that is struggling with life, let them know about our website.
An FYI: In case anyone tells you differently, we will not try to brainwash or convert them in any way shape or form. We will however let them know we care.
Thanks, John & Jean
Our Divided World Church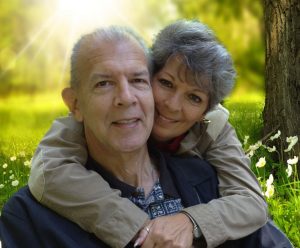 Evangelists John & Jean are a scriptural/spiritual couple determined to spread the Word of the Gospel to everyone.

Copyright 2018-22
H John & Jean Johnsen & Our Divided World.com
Mailing Address: PO BOX 541079 Merritt Island, FL 32954
Thank You For Visiting
Now Help Us Get the Word Out