Your Victory Over Life's Problems
Read the Holy Bible daily for guidance, faith and hope.
Start Reading the Bible Today!
Today's world is full of problems and issues throughout our daily lives. You see it in the news, gossip, neighbors and especially social media. No matter what you do you are constantly being bombarded with all kinds of negative information. One of the biggest problems is politics which creates the biggest division and causes hate and anger for many. No matter how you try to get away from it; it keeps coming back into your life. Satan is very good at disrupting our lives constantly.
This happens even more if you are a true Bible and Jesus believer. The only thing that helps keep you from getting snared in Satan's trap is to pray constantly as the Bible tells us. The reason for that is because Satan wants to take true believers away from Jesus and God and bring them into his fold.
Another way to keep Satan at bay is to read your Bible daily. I find that when I feel lost or at odds with my belief, I recite the Lord's prayer or pick up and read my Bible. That definitely gets me through what ever is causing me grief. My suggestion. Try it when you are feeling down, angry, lost, confused or just need some peace and calm. It always works for me.
God's blessings to you,
H John
(Use the down arrow to choose the bible you prefer.)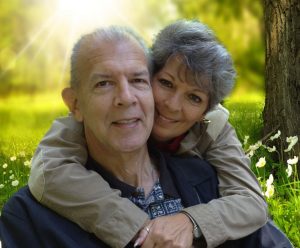 Evangelists John & Jean are a scriptural/spiritual couple determined to spread the Word of the Gospel to everyone.

Copyright 2018-22
H John & Jean Johnsen & Our Divided World.com
Mailing Address: PO BOX 541079 Merritt Island, FL 32954
Thank You For Visiting
Now Help Us Get the Word Out