How To Deal With Hate, anger & Difficulties?
Read the Bible And Pray Daily
The designs on all these pages are
FREE TO USE
but not to sell or alter
Well, another year and more designs. Unfortunately, I have fallen behind on the design work due to  some health issues but am continuing to work on the monthly designs. I find that when I am behind the Lord gives me the ability to catch up rather quickly. I feel this is because HE wants His word to reach out to everyone throughout the world that wants to know more. I almost feel as though the designs are a visual reading of the Bible because as I read it more ideas pop into my mind and I am not thinking about new designs, just wanting to read. I hope that you find some help and comfort in the designs on all the pages and will pass that information on to others. The best thing we can do for others is to pass on the word of God just as the Disciples did.
Have a blessed day. John
The Scriptural Designs on ALL our pages are FREE-TO-USE on your website, church site, newsletters, social media or personal items. Copy and text them to your friends, family, and those who are hurting or lost to help them find their way. Please let others know in scriptural designs media and your friends about our site and see if we can start a serious change in our world and not just a discussion.
How to copy images: Right click on image – Choose 'Save image' – Pop-up box appears where to save – Choose save location (left column) – Click 'Save' – Navigate to saved location to check image is there. Choose as many as you want and pass them around to friends and family.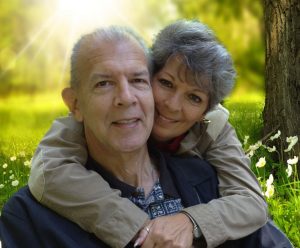 Evangelists John & Jean are a scriptural/spiritual couple determined to spread the Word of the Gospel to everyone.

Copyright 2018-21 – H John Johnsen & Our Divided World.com
Thank You For Visiting
Now Help Us Get the Word Out