Our Good News posts are based on the scripture and how it applies to our lives today according to the written word. We cover a multitude of subjects and are constantly working on new material. Listening to preachers and hearing what they say we try to find out what is missing and how would we apply that information to our Good News Blog posts.
We truly believe in telling visitors the truth about prosperity preachers church and other subjects the clergy is afraid to tell for fear of loosing their parishioners or podcast listeners (which also equals a loss of income). But wouldn't you want to know the truth or are you just satisfied with being coddled, conned and not really concerned with the TRUTH?
If you have anything of scriptural interest or would like to post some of your scriptural articles please let us know at: mailto:info@ourdividedworld.com
Blessing to you, John & Jean
Millennials, what are your struggles in life? We reviewed some recent survey questions answered by
Read More »
I decided to respond to these comments on a Facebook spiritualist group. don't remember the
Read More »
We put together a small list of some interesting bible facts. Let us know if
Read More »
3 Ways the Bible Can Help You Grow There is no denying that the Bible
Read More »
There is no denying that the Bible is the world's bestseller and there are 3
Read More »
Here is a list of 6 don't believe the lies items that have come up
Read More »
The 7 Bible Questions We all get here eventually. Questioning the Bible and its contents.
Read More »
Here are 7 tips for writing your personal testimony and much more information to make
Read More »
This is a compilation of posts from Reddit that I wanted to answer in a
Read More »
9 Millennial survey answers and thoughts (According to Barna Surveys 2019) are responded to here in a
Read More »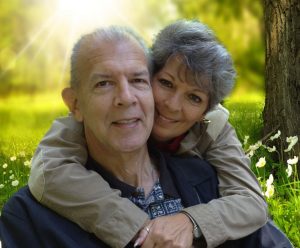 Evangelists John & Jean are a scriptural/spiritual couple determined to spread the Word of the Gospel to everyone.

Copyright 2018-21 – H John Johnsen & Our Divided World.com
Thank You For Visiting
Now Help Us Get the Word Out